Discover the history of St. Gabriel. The website gives community background, events calendar, and contact information.
Provides information on accountability, district calendars, employment opportunities, and curriculum.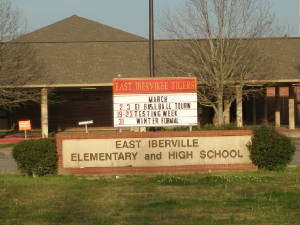 Louisiana Department of Education - East Iberville School Accountability Report Card for Principals
The comprehensive report shows the results from the Louisiana Accountabiiity System of East Iberville Elementary/High School.
LouisianaJobs.com allows for you to search jobs, post resumes, investigate continuing education, and a variety of other resources.